You are always welcome to contact us at Nordiska
Here you will find our contact information.

Contact us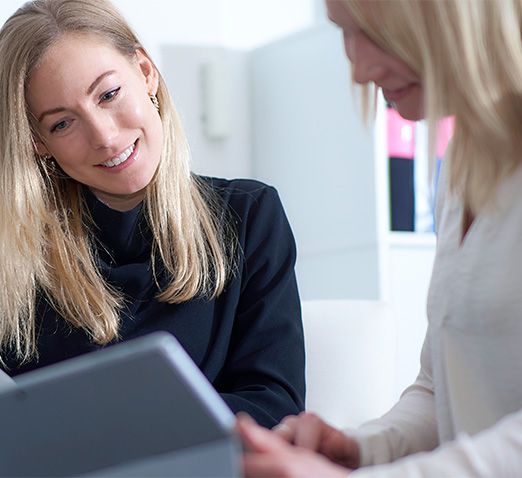 Customer Service
Our Customer Service Team is fully focused on helping you as quickly as possible and you will usually receive a response to an email within one banking day. You can also chat with us directly here on the page.
Phone: 08-23 28 00
E-mail: info@nordiska.se
We are available weekdays between 08.30-16.30.
We are either closed or have different opening hours on the following days in 2021:
January 1 - New Year's Day (CLOSED)
January 5 - Thirteenth Eve (8:30 - 13:00)
January 6 - Thirteenth Christmas (CLOSED)
April 14 - Maundy Thursday (8:30 - 13:00)
April 15 - Good Friday (CLOSED)
April 18 - Easter Monday (CLOSED)
May 25 - Day before Ascension Day (08:30 - 13:00)
May 26 - Ascension Day (CLOSED)
June 6 - Swedish Natinal Day (CLOSED)
June 24 - Midsummer Eve (CLOSED)
November 4 - Day before All Saints' Day (08:30 - 13:00)
December 26 - Christmas Day (CLOSED)
Our offices and our postal address
Visiting addresses:
Humlegårdsgatan 14
Stockholm
Storgatan 11
Sundsvall
Postal address:
Box 173
SE-101 23 Stockholm
Sweden
Frequently asked questions and answers
To make it easier for you, we have gathered the answers to the most commonly asked questions that we receive about our services.
Find the answer to your questions
Is there something you are not happy with?
If you are dissatisfied or think that something has not gone right with a service that we have performed, we want you to let us know. Here you can read more about how to register a complaint and what the complaint handling process looks like.
Register complaints